to denounce the unethical investments of Belgian banks, November 2005

In the Belgian city Ghent an eight metre high biblical Golden Calf coated with 24-carat gold foil took the lead in a procession of artists, the Clown Army, samba dancers and citizens.
Belgian campaigner Mathias Bienstman said: One can see the Golden Calf as a symbol of the idolatry of return and profit. The sculpture will call the banks to account. Why our savings go to weapons, dictators, sweatshops and other unethical investments?
<![if !vml]>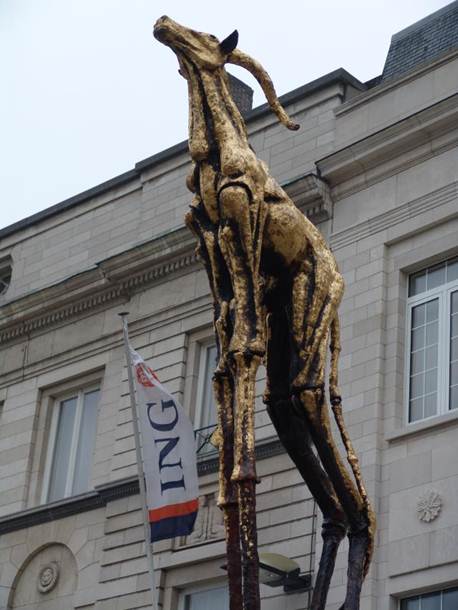 <![endif]>
Go to the main page of the project.
HERE you find plenty of photos of the sculpture.
Click HERE to see indymedia's video about the event.
Other projects with relation to religion:
Fundamentalism       Short description
In the Name of God       Short description
The Tenth Plague       Short description
Click HERE for short presentations of Jens Galschiot's manifold projects.
Click HERE for an overview of Jens Galschiot's sculptures.
Jens Galschiot's homepage