Screening CE candidates would be like Iran, says sculptor Jens Galschiot
Saturday, 28 September, 2013, 4:43am
We recommend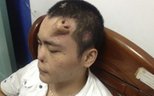 Chinese doctor builds new nose on man's forehead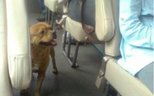 Loyal Chengdu dog that searched buses for its master finally finds a…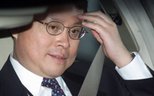 Former president Jiang Zemin's son endorses 'Chinese Dream'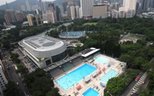 Time for one last splash as Hong Kong bids farewell to Victoria Park…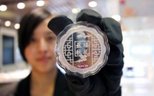 China media calls for an end to mooncake 'bribery'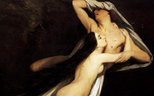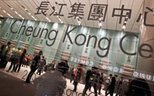 Does Li Ka-shing own the Cheung Kong Center?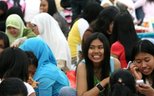 Hong Kong hooked on helpers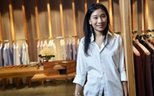 Among the young, hard work is passé but privilege is in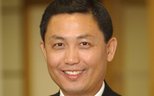 Former Qualcomm executive charged
Universal suffrage with a screening mechanism would be a completely unacceptable, "dark, Middle Ages" arrangement that would resemble Iran's electoral system, says a Danish sculptor and human rights activist who has been barred from entering Hong Kong twice before.
Jens Galschiot, the sculptor who created the University of Hong Kong's Pillar of Shame, was allowed into the city on Thursday for the first time since 2005.
He is in the city mainly to repair the weathered sculpture, which was created in 1997 to commemorate the eighth anniversary of the bloody June 4 crackdown in Beijing in 1989.
He was denied entry into Hong Kong in 2008 and 2009, after being given reasons by the Immigration Department that appeared spurious to many observers.
Galschiot, also founder of campaign group The Colour Orange which fights for human rights in China, said he was glad his arrival had finally been smooth. But he said the Hong Kong government still owed him an explanation as to why he was turned away.
In a discussion on forthcoming political reform, the pro-Beijing camp has suggested introducing a screening mechanism for the chief executive election in 2017, an idea that has been met with approval by Beijing officials. But Galschiot told the Post that the idea was anti-democratic.
"The electoral method [with screening] will be the same as Iran … It is like there are some 'guardians' to check out who has the right to run in the election and who does not," Galschiot said.
"It is really like a dark, Middle Ages rule. It's not democracy and it goes against the 'one country, two systems' promise offered by China in the handover," he added, "It is going towards China's way."
But the 59-year-old expressed affection for Hong Kong, saying he supported the Occupy Central movement for full democracy and that he had high hopes for the city's young people.
"As carved in the Pillar of Shame, the old cannot kill the young forever," Galschiot said.
He made a thorough check on the sculpture yesterday and found it in unexpectedly good condition, despite a few cracks.
Galschiot will repair the Pillar of Shame this weekend and will paint it into orange again - a mix of red and yellow that refer respectively to China and freedom.
Meanwhile, Chief Executive Leung Chun-ying yesterday said the political reform debate should focus only on the provisions set out in the Basic Law.
"It is not the time to talk about methods [for electing the chief executive] that go beyond the Basic Law's provisions," Leung said, as he concluded a business delegation's visit in Chongqing. "There is not enough time to amend the Basic Law and run the election in 2017."
Responding to comments by US Consul General Clifford Hart that expressed support for democracy in Hong Kong, Leung said: "Constitutional reform is fully within the scope of Chinese people. We do not need any advice or so-called assistance from any foreign countries or their representatives in Hong Kong."
This article appeared in the South China Morning Post print edition as Screening CE candidates would be like Iran: activist
After reading this article, people also read