Press release issued from Jens Galschiot's workshop on 11 November 2008 at 6.30 pm.
It can be downloaded at http://www.aidoh.dk/HomeLess
<![if !vml]>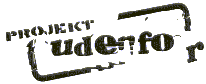 <![endif]>                                              <![if !vml]>

<![endif]>
SAS offers a journey to a homeless                           
The foundation Project OUTSIDE highlights the issue of homelessness in co-operation with the Danish provocative artist Jens Galschiot.
To fuel a European debate about the conditions of the homeless Galschiot has created a bronze sculpture depicting a homeless man in natural size. On 12 November 2008 SAS will bring him to London on first class.
<![if !vml]>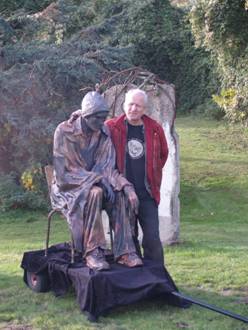 <![endif]>This piece of art is the first of a series of 30 different sculptures that will make up the exhibition Welcome HomeLess. In the coming years they will be displayed all over Europe to fan a debate about all aspects of homeless­ness at local, national and international level, and to collect money for the homeless.
Committed initiators
"I create these 30 sculptures because the main threat to our society are not the strangers but the way we're receiving them" Jens Galschiot says. Ninna Hoegh comments: "By means of Jens Galschiot's sculptures we're fanning an alternative debate about the rights of the homeless"
The journey is the first step of the campaign Welcome HomeLess, to be launched at the annual FEANTSA conference about homelessness in Cardiff, Wales. The exhibition has two main objectives: fundraising and debate, but first of all we have to establish a network of organisa­tions ready to co-operate about the tour of the exhibition around Europe.
"We think the project is really interesting and thought-provoking. It will highlight a problem that is also visible in Denmark. So I'm happy that SAS has the possibility to support the spreading of the message," says managing director of SAS in Denmark, Susanne Larsen.
The homeless will check-in at the Kastrup airport at 6.30 am with take-off for London at 7.30 am, flight SAS SK501. It will be possible to make photos of the sculpture and the initiators of Welcome HomeLess will be ready for an interview.
For more information about Welcome Homeless and the event in the Kastrup airport contact:
Mikkel Thrane, public relations officer of SAS, tel.: +45 4132 3237
Ninna Hoegh, head of secretariat, Project OUTSIDE, tel.: +45 6162 0463
Jens Galschiot, sculptor, tel.: +45 6618 4058 or +45 4044 7058, e-mail: aidoh@aidoh.dk
Plenty of photos free of charge: http://www.aidoh.dk/HomeLess
Welcome HomeLess is sponsored by SAS, Wonderful Copenhagen and supported by TBWA and FEANTSA, the European umbrella organisation against homelessness.